One of the features of the LMS is the ability to deliver and accept assignments. For LADSOM, this means you can now download your study guides from the Assignments area in each course and–once you've completed your study guide–you can upload it to the same area.
---
DOWNLOADING YOUR STUDY GUIDE
Once you've registered for a class, downloading your class study guide is a relatively straight-forward process.
First, you'll log into the Student Area using your student username and password.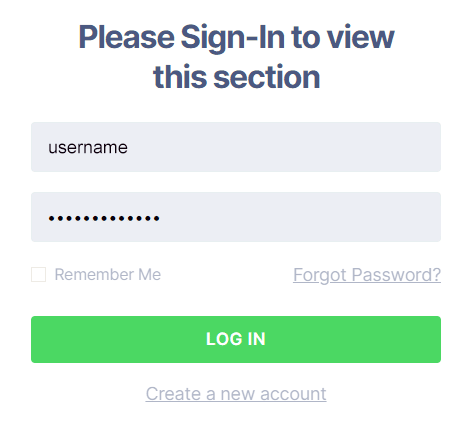 Once you've logged in, you'll see your Dashboard. Select 'Enrolled Courses' and select the title of the course you want to enter.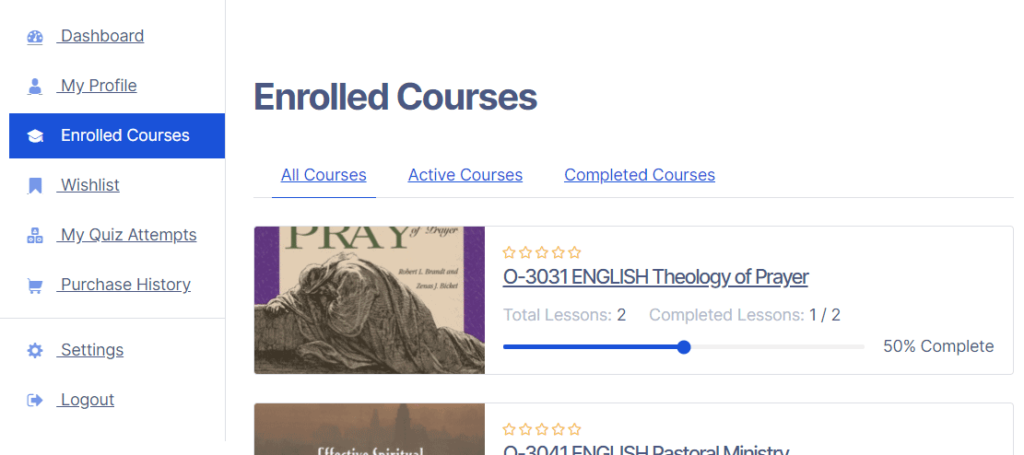 Once you're viewing the course description, select the 'Continue to Lesson' button.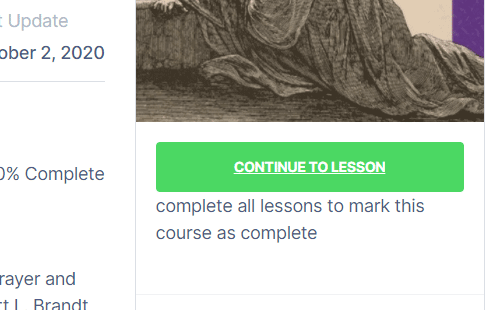 After you've entered the lesson, you will see the course modules on the left side of the screen. Select 'Assignments'.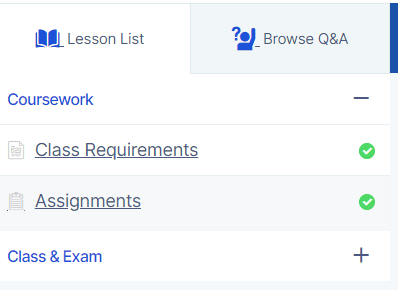 In 'Assignments', you'll see some brief explanation and you'll have the opportunity to download either the .doc or .pdf version of the study guide.

The Word .doc file will allow you to save your work electronically if you want to complete your entire study guide from your computer.
The Adobe .pdf file is good for printing if you choose to handwrite your answers and scan your work back into the computer.
UPLOADING YOUR COMPLETED STUDY GUIDE
Once you've filled in your study guide, you'll need to upload it to the LMS. To accomplish this, begin by following the steps above to return to the Assignments course module for your current class.
Once you're viewing the Assignments module, select the 'Start Assignment Submit' button near the bottom of the page.

The 'Assignment answer form' will appear. Write your brief review of the textbook and upload your completed study guide here. Select the 'Submit Assignment' button once you're ready to complete your submission.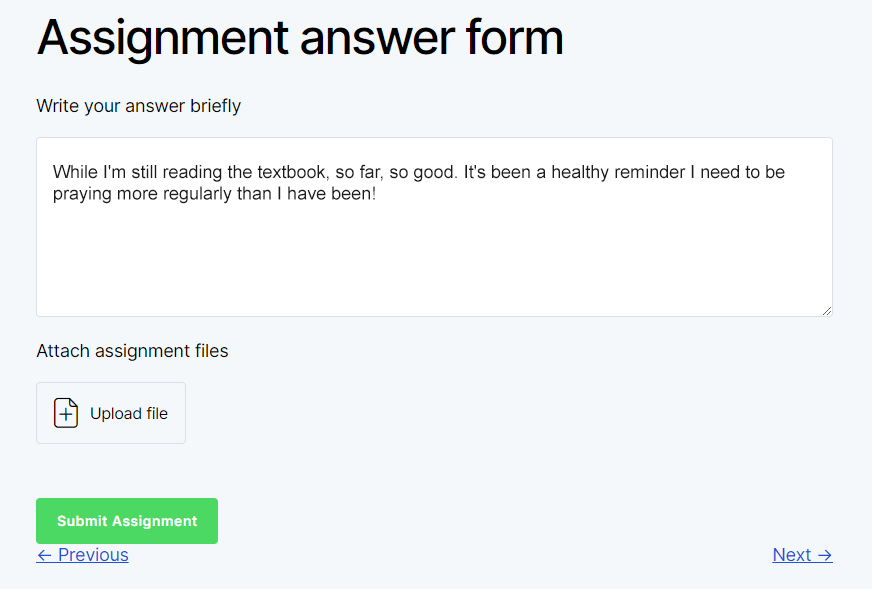 RULES FOR SUBMITTING ASSIGNMENTS
RULE #1: You will only be able to upload one file, so if you're scanning in multiple pages, you will need to insert them into a Word .doc file first, save and then upload the single file.
RULE #2: The LMS has a 10MB filesize limit. While this should accommodate most users, if you're having problems with the filesize limitation, reach out to your LADSOM contacts for guidance. (Hint: If you're scanning or photographing your pages, you may need to lower your resolution setting.)
RULE #3: You will only be able to submit your assignment once, so make sure you have uploaded your completed study guide before you hit the 'Submit Assignment' button. If you accidentally submit an incomplete assignment, one of your saintly LMS administrators can delete your assignment so you can try it again.
YOU'RE DONE!
Once you've successfully submitted your assignment, the screen will refresh and show you your answer and uploaded file. That's it! You've successfully handed in your assignment.

IF YOU RUN INTO TROUBLE
If you are running into a technical problem and get stuck, please contact Cristina (989-909-3414) or Matthew (517-410-5045). Both can log into the LMS and push things through.