BIB117 ENGLISH | Prison Epistles: Ephesians, Colossians, Philippians, and Philemon
About Course
Ephesians, Colossians, Philemon discusses the origin, authorship, purpose, and contents of these New Testament letters. Scholarly yet easy to understand, this volume explores the nuances of Paul's messages to the church, which deal with many of the same issues faced by the church today.
Each volume in the Understanding the Bible Commentary Series breaks down the barriers between the ancient and modern worlds so that the power and meaning of the biblical texts become transparent to contemporary readers. They present a careful section-by-section exposition of the biblical books with key terms and phrases highlighted and all Greek transliterated. Notes at the close of each chapter provide additional textual and technical comments for those who want to dig deeper. A bibliography as well as Scripture and subject indexes are also included. Pastors, students, and Bible teachers will find in this series a commitment to accessibility without sacrificing serious scholarship.
Show More
Course Content
Coursework
Class Requirements

Assignments
Class & Exam
Student Ratings & Reviews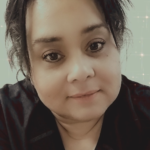 2 months ago
this class i was a bit lost, book was ok i think i just had a hard time grasping the information.